Vivera Retainers
At Preston Commons Dental we help each one of our patients obtain and maintain a beautiful and healthy smile that they love. In our office here in Dallas, Texas we offer our patients a wide variety of procedures and treatments that can restore and even change the appearance of your smile. Many have benefited from our orthodontic treatment, Invisalign, to straighten their smile in a virtually invisible way.
If you are someone who has either experienced traditional braces, Invisalign, or any other form of clear aligners there is a chance if no retainer is worn, your teeth could start to shift. To help our patients' teeth stay straight, we offer Vivera retainers made by the same people that made Invisalign.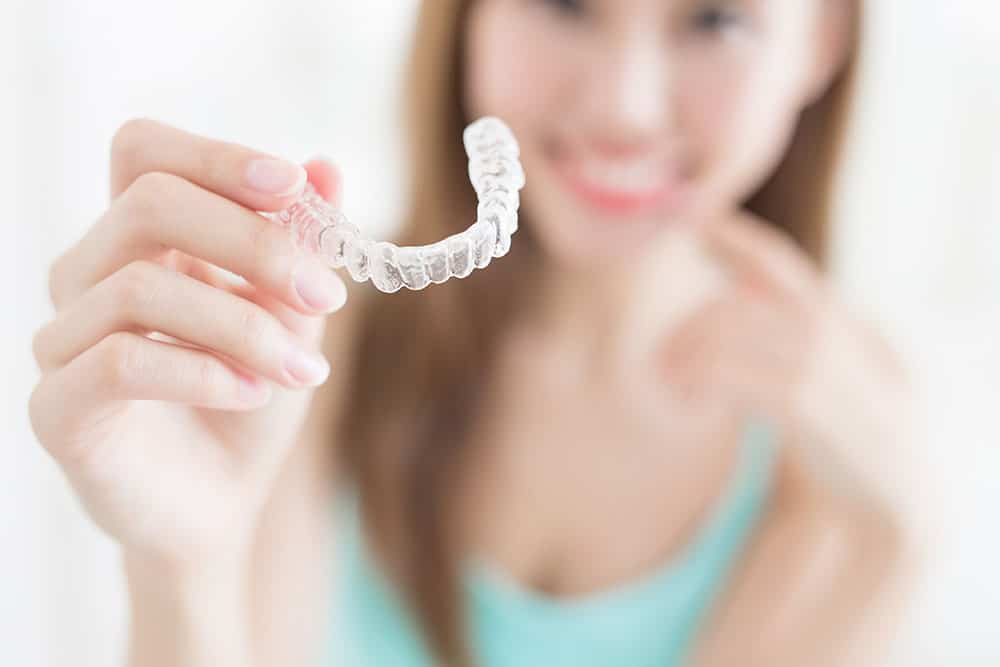 Retainers
It is recommended that after you have been through orthodontic treatment, that you receive or wear a retainer to maintain your teeths' perfect form. These specific retainers are made just like Invisalign allowing the patient to maintain straight teeth without being visible.
There are multiple different options when it comes to retainers, but many dentists recommend Vivera retainers for many reasons including:
The material used for Vivera retainers is 30% stronger than other clear retainers, which allows them to be worn longer and withstand more.
Due to these retainers being more durable and usually coming in sets of 4, eliminates the need for often replacements and re-orders.
Retainers are custom-made to fit your teeth perfectly and comfortably.
Many patients dislike the idea of wearing more orthodontic pieces after going through treatment, with Vivera retainers patients will hardly remember they are there. Retainers can be removed for eating and oral hygiene, not needing to limit food.
In our office, we highly recommend Vivera retainers to each of our patients that are currently almost through treatment and that have finished treatment. If this is the first time you are hearing about our Vivera retainers and would like to learn more details about how they work and how you can get them, please contact us. We want all of our Dallas, Texas residents to keep their perfect smiles! Preston Commons Dental is here for you and all your dental needs, just give us a call!