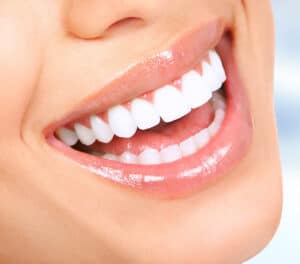 Cosmetic dentistry has never been more readily available. With millions of others enhancing their smile, you have no reason to get left behind. Cosmetic treatments such as dental veneers, teeth whitening, and bonding give you the power to enhance and redesign your smile. Preston Commons Dental Care uses the latest technology and techniques to offer the highest quality cosmetic dentistry in Dallas, Texas. 
What is Cosmetic Dentistry?
Cosmetic dentistry is a branch of dentistry that focuses on the appearance of your smile. Treatments such as teeth whitening, dental veneers, botox, and cosmetic bonding improve the smile's look and strength. Most cosmetic treatments are non-invasive and take immediate effect. Cosmetic dentistry is considered one of the safest and most common forms of dental treatment and is used by millions globally. 
Available Cosmetic Procedures:
We offer a wide range of cosmetic services to keep your smile bright:
Dental Veneers.

Dental veneers act as porcelain shields that protect, whiten, and resize your teeth as desired. This minimally invasive technique is perfect for closing gaps, realigning teeth, and fixing cracks. We construct dental veneers from advanced medical porcelain that can last up to two decades with proper care. Veneers look, feel, and act like natural teeth. As a result, they require no special care or attention. 

Teeth Whitening.

Give yourself a cosmetic boost that is sure to set you apart. Teeth whitening is one of the most standard and safe procedures available, with over 37 million Americans using tooth whiteners in 2020. Teeth whitening is a non-invasive, long-lasting treatment with immediate results. We can whiten your teeth in the office or send you home with an easy-to-use kit. 

Cosmetic Bonding.

We can resize, reshape, and recolor your teeth as you desire with cosmetic bonding. Bonding is a popular treatment to repair chipped, cracked, or damaged teeth. Our composite resin is durable and tooth-colored to match the shade of your smile. 
Benefits of Cosmetic Dentistry:
Cosmetic dentistry doesn't just improve looks; it improves oral health:
Improve Cosmetic Appearance.

Cosmetic dentistry revolves around helping you look and feel your best. Wake up each morning with a stunning smile that impresses your friends and family. A more attractive smile can open opportunities at the workplace, give you an edge with dating, and more. 

Boost Self-Confidence.

Rock the world with the confidence of a Hollywood celebrity. Our cosmetic treatments even the playing field and allow everyone to feel great about themselves. The mirror becomes your best friend when you enjoy looking at yourself. 

Increase Oral Health.

Straight, white, and aligned teeth don't just look good- they feel good. Straight teeth equalize pressure across your jaw, which reduces the risk of injury. Dental veneers are stain-resistant and keep pesky germs from gathering on your teeth. 

Safe and Effective.

All our cosmetic treatments are safe, efficacious, and FDA-approved. We go to great lengths to meet the highest standards of cleanliness, professionalism, and treatment. Before each treatment, we'll cover the entire process and answer any questions you may have. 

Short Recovery Time.

Compared to other forms of dentistry, cosmetic dentistry is a walk in the park. Many cosmetic treatments, such as bonding and veneers, don't require recovery time! Value your time with time-effective and timeless treatments.
Cosmetic Dentistry in Dallas, Texas
Invest in your well-being and health with dental cosmetics. Dr. Justin Moseley and our dental professionals have your best interests in mind- that's why we use state-of-the-art technology to provide the most effective and safe treatments in Dallas, Texas. Not only are all our results immediate, but they are also long-lasting and highly durable. 
Are you interested in a brighter smile? Schedule an appointment today to get started.